29/05/14Chichester Cathedral Festival of Flowers Design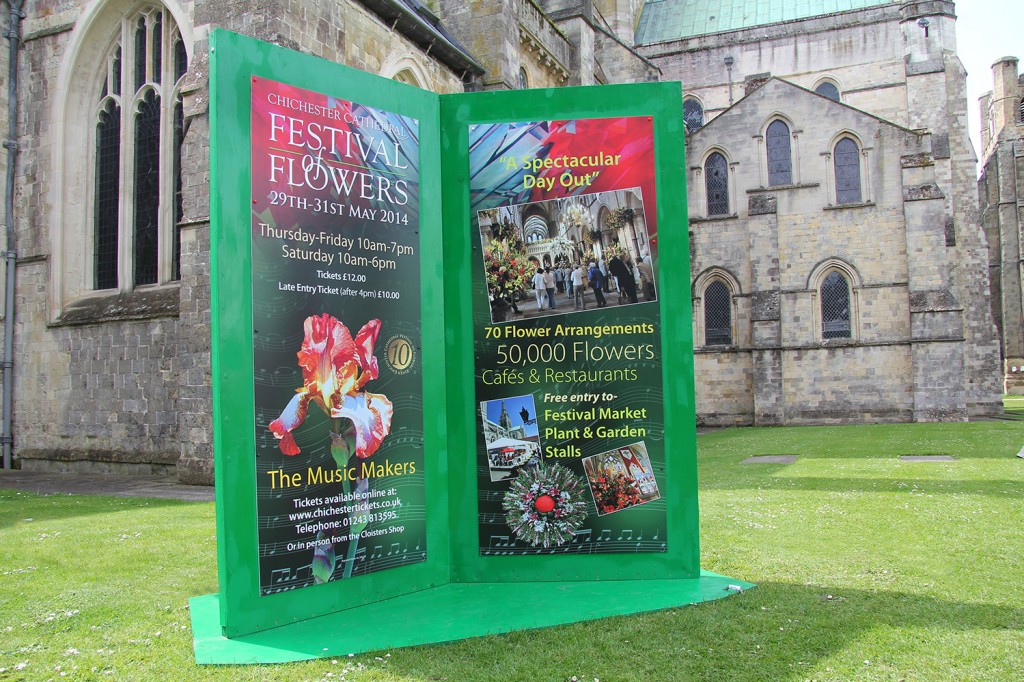 The 2014 Chichester Cathedral Festival of Flowers is now well and truly underway. Profile have spent the last few days assembling a library of images of this years displays and have just delivered the finished programme.
Following a year of preparation and design and print work for a wide variety of promotional items including; Brochures, Flyer Design, Poster Design, Display and Sign Design, as well as a range of other items, the project has reached it's conclusion and the visitors are pouring into Chichester Cathedral. The breathtaking displays are something to behold, particularly in such a spectacular setting.
The theme for this year is 'The Music Makers' and the displays follow the theme, each representing a piece of popular music or song. The main design for the Nave is 'Joseph and the Amazing Technicolour Dreamcoat'. As well as the displays there are indoor markets, plant markets and cafe's to enjoy.
2016 Festival Design
Almost as soon as the current festival finishes planning for the 2016 Festival begin. After 20 years of Flower festivals, Chichester has established itself as one of the most magnificent being described in the Church Times as 'The gold standard' for all other Flower Festivals. The Whole event is carried off by a small army of volunteers who work tirelessly in limited space and too a stringent timeframe to pull off some creative masterpieces of floral design.
Profile Design have been privileged to be the design company responsible for the marketing materials required for this event for many years now. Every year brings a new theme, new designers, directors and patrons, what always stays consistent is the sheer amazement of what has been achieved when the doors open on the event. As part of the design and production of the programme we are required to undertake professional photography (2 days before opening) of many of the displays for feature in the programme, this gives us a privileged private viewing!
---