08/12/17Brochure and Exhibition Design
Profile Design recently completed a new product brochure and exhibition design for Oldham Seals in Chichester. Both were targeted to showcase the company at a trade show in Germany.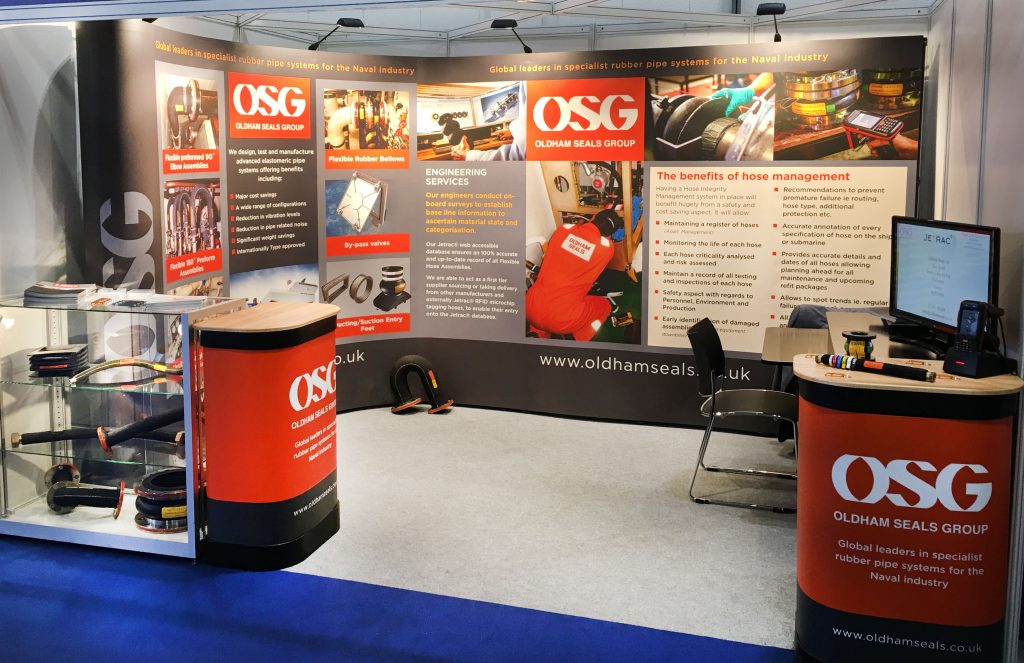 Brochure Design
When Oldham Seals briefed and commissioned Profile to design the company brochure we really needed to start from scratch with the content, the existing copy was lengthy and a bit to dry and technical for it's purposes. The company, a global leader in it's field had plenty to boast about itself and it's products!
We started by commissioning a copywriter to create text that was easy to skim read, clear headings, bulleted lists, fact boxes all helped make key information accessible. We also undertook new photography for both the factory and the products as the intention was for this to be a very visual led brochure. The design featured the OSG corporate orange colour and introduced a mid and charcoal grey to complement.
Exhibition Stand Design
Having established a clear design approach for the brochure it was easy enough to transfer that to the pop-up display systems. We design and supplied 2 Pop up Displays, one 3 panel curved and one 4 panel straight system. These can be used separately or as in the featured image joined to create on large display, the 2 systems pack down into the 2 wheeled drums with counter tops seen in this image.
The beauty of Pop-up displays is that they are light, transportable and can be moved and erected by one person quickly. Options included in this package were the halogen lights and the graphic wraps and beech wood tops.
---