19/06/20Covid Screen Graphics
Recently installed at Purchases are these Covid screen graphics. Designed to give a little privacy between tables as well as indicating there is glass present they are a good way to introduce some branding.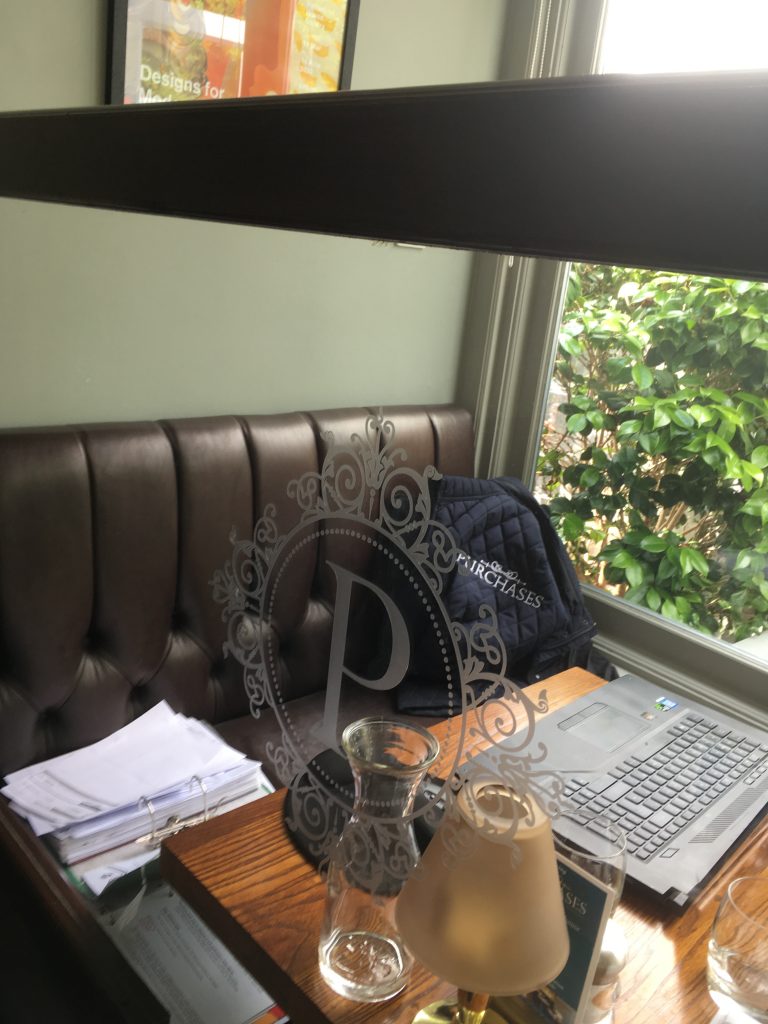 The arrival of Covid 19 has serious implications for the hospitality sector. The distancing rules combined with the need for screens and a host of new rules has meant that a lot of new sign work is required.
The Sussex Bar Company which includes Purchases, Pallant Gallery Restaurant and café as well as The Fox and Hounds in Funtington, The Crab & Lobster in Sidlesham and the Halfway Bridge in Petworth are addressing the issue with the usual stylish solutions.
The bespoke frames and screens at Purchases have been beautifully constructed and fit seamlessly in to the restaurant and bar. One customer commented that they actually prefer the increased privacy they give each table.
The Window graphics have been created and cut in an etch glass effect vinyl, making them very stylish and discreet. The etch glass effect was also used for the large glass windows upstairs at Purchases in the new accommodation area.
---