29/04/20Downs Road Property Brochure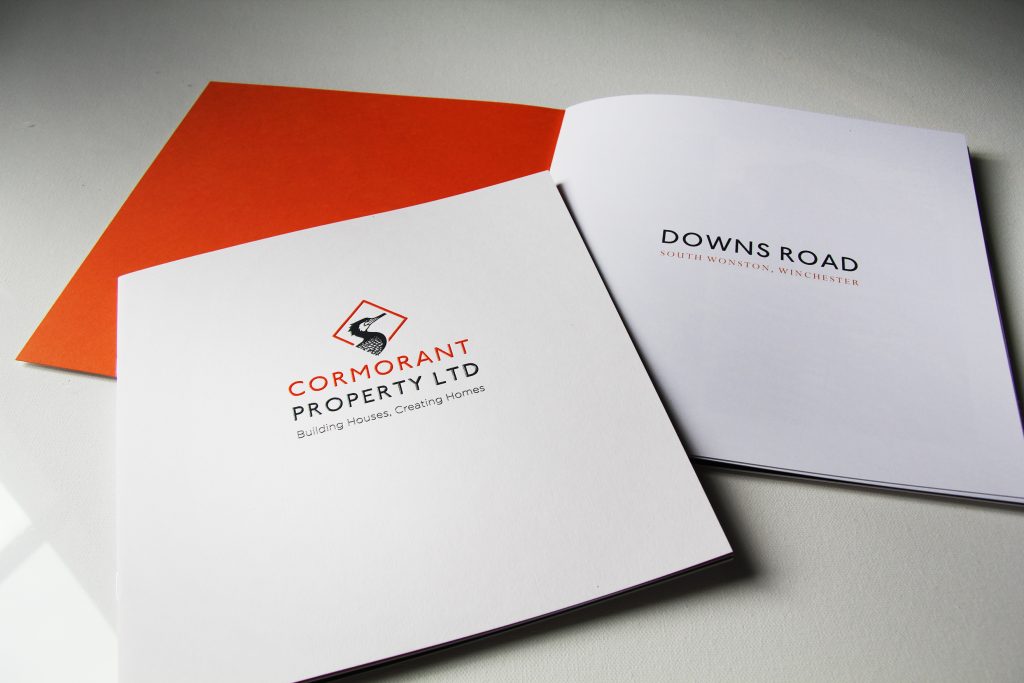 Chichester Designers, Profile Design, have completed this striking property brochure design for the development at Downs Road in Winchester.
Cormorant Property are a unique building company. The Cormorant building philosophy is driven primarily by design, environmental efficiency and use of the best construction materials available. Attention to detail is paramount, with this in mind it was important to create a brochure that maintains and reflects those standards.
Brochure Design spec
The 24 page square format property brochure design features a 2 colour foil embossed logo. The cover stock is produced using 2 boards bonded together, 175gsm Colorplan white and 175gsm Mandarin. This creates a 2 colour, 350gsm cover.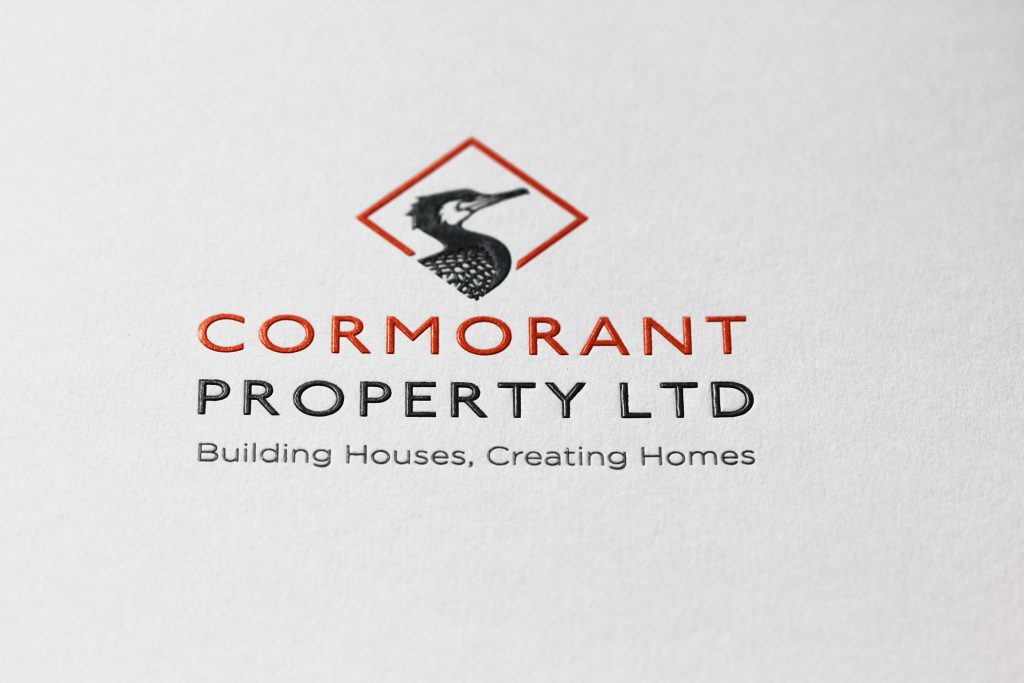 The text pages are printed on a 148gsm Mohawk superfine iTone Ultrasmooth paper. The specification makes a brochure that feels suitably 'high end'.
Design process
The finished brochure design looks extremely simple. With property brochures it is important to have the best possible photographs and computer generated images (Cgi's). The design needed to let the images have prominence. So clean white pages with classic Sans serif text.
The font used is Johnston, created in 1916 by Edward Johnston for the London Underground. Johnston was a big influence on the work of Eric Gill. The similarity with the Gill Sans font is very striking.
Photography
Photographing the exteriors of the properties was a challenge as it had to take place in the winter. This meant that a lot of post production work was done in Photoshop. This included; adding green leaves to plants and trees, adding blue sky, removing construction materials, adjusting colour balances.
Illustration
The other element in all property brochures are floor plans. These generally need to be re-created from the architects plans supplied. This is to simplify them and add details, furniture etc. This takes quite some time. We also produce any location maps required in our brochure designs.
We hope that the brochure encapsulates the quality of the properties and conveys the values of Cormorant Property Ltd.
---