06/03/16Website Design Crab & Lobster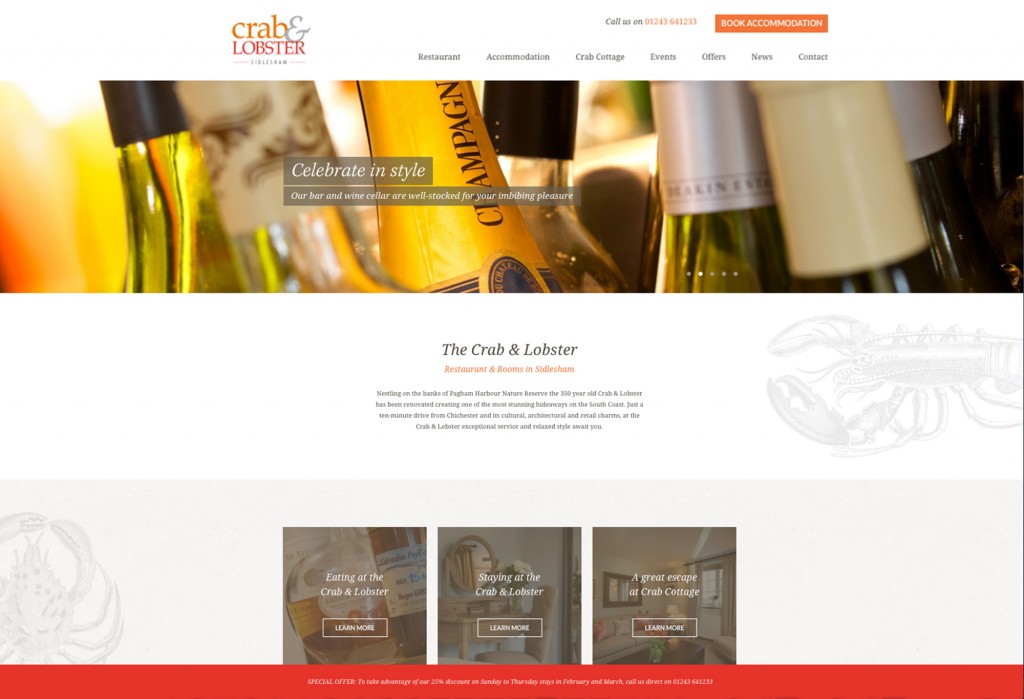 Sam & Janet at the Crab and Lobster in Sidlesham recently commissioned this new website design. The previous site had done a great job over the last 5 years but was starting to show it's age, both in design and structure. It is now essential that all websites are responsive, that was the driving factor for the new site.
We met with the client and went through a number of good websites, both from the same sector and from other areas of industry and commerce for inspiration and to establish which elements could work for this project. We hope you agree the end result works very well.
The new site is very image led, the large landscape images have been combined with the parallax scrolling feature, which involves the background moving at a slower rate to the foreground, when used sparingly this can provide a nice, subtle element of depth.
The next stage of the project is to redesign the website for the Crab and Lobster's sister inn, The Halfway Bridge between Midhurst and  Petworth in West Sussex. The Halfway Bridge is very much a country inn and hotel. Both establishments aspire to the same high standards and are equally well rated and respected.
---