08/02/15Sign Design for The Seal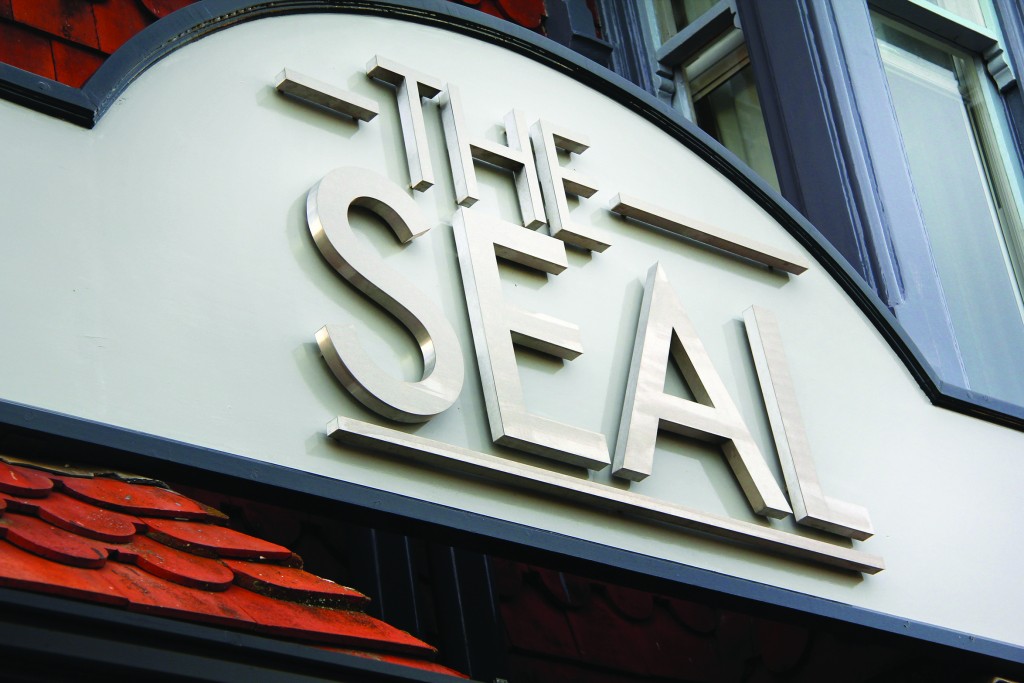 Following a re-brand for popular bar and hotel 'The Seal', we have recently completed sign redesign of the external graphics and signage, this included project managing the fabrication and installation of the signs and graphics.
Having successfully re-designed the logo and all the printed materials for The Seal the next project was a review and design proposals for the external graphics and signage. The existing graphics were dated and confusing as the steady addition of display and directional graphics over the years gave some external walls a cluttered appearance. The colour palette had also changed for a more traditional Green and Red to the more contemporary Grey combined with stainless steel typography to give an impressive effect.
The majority of the 'tray' signs are powder coated aluminium with 20mm returns, the graphic design on the surface is vinyl cut from the the brand colour palette we created, as well as looking fantastic these are also weatherproof and robust, an important factor when you are in close proximity to the sea and very salty air!
Pub Sign Design
As well as the standard tray signs Profile were also commissioned to produce an oak post sign with powder coated ironmongery, this was an impressive 10 foot structure which required some significant steel fabrication as well as groundworks and electrical supply which Profile design organised. We also designed and built a suspended three dimensional profiled stainless steel logo that was installed on a first floor tiled wall, this required an 'invisible' steel frame to hold the logo design, this was done by creating a slender frame painted the same colour as the background terracotta wall tiles and suspending the whole thing from the wall on the second floor of the building. Profile also redesigned the main fascia sign again with 3d stainless steel profiled logo and text.
---