29/01/20hoarding and sign design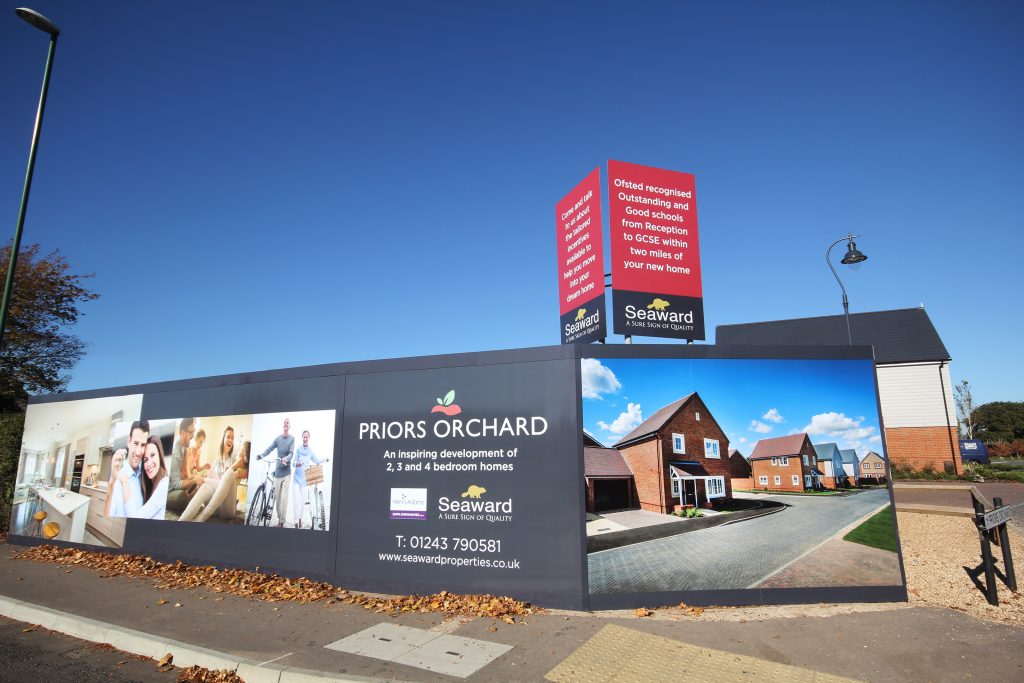 Profile Design, sign designers in Chichester, are specialists in hoarding and sign design. We have recently completed design and installation of several hoardings across Chichester and West Sussex. As well as hoarding design and production we design and install signs of all kinds.
Hoarding and sign design
Profile design for signs and large format exterior site hoardings and graphics. We produce signs for business premises, development sites, hotels and retail premises. Our signs can be permanent or temporary. So the materials we specify and use vary accordingly. Most of our hoarding and sign design is produced on Aluminium faced (Di bond) panels and fixed to timber or steel posts.
Sign makers in chichester
As designers we outsource the production and installation of signs. Our trusted local suppliers and installers  have worked with us for over ten years. We project manage and oversee every aspect of the installation and production of all our sign projects. So we measure the site, we produce accurate design visuals and we specify the best materials for the project.
Recent design projects
Recent sign design projects include large development site hoardings from 5 metres to 60 metres wide! We have also produced projects like large monolith signs, swinging signs, flagpoles, sale boards, window graphics, information panels, wall graphics, canvas prints and a host of other design projects.
Previous sign and graphic panel projects have included pavement markers and interpretation panels like those produced for Chichester District Council. These were for the City Walls project. There are 12 interpretation panels around the city of Chichester. There are also brass circular pavement markers indicating the route of the City Walls Walk in Chichester.
A very popular sign option in recent years has been the design of frosted glass graphics for shop and business windows. Frosted glass vinyl is easily installed and removed, this makes it an ideal short term graphic that is very impactful.
---