21/01/16leaflet card design for mini brochure
This leaflet card design completed recently for The Fishermen's Mission is a pocket sized folding card leaflet. The concertina leaflet is sandwiched between two laminated card covers and finished size is only same as a credit card so slips easily into a pocket or wallet.
The content is essential information about the mission, information about volunteering or supporting and where the money goes! These little brochures have proved one of the most popular pieces of literature we have printed for The Fishermen's Mission, both with staff and potential supporters alike.
Leaflet Card Design
It is important with these mini brochures that they are very visual and use impactful text, this particular design is very illustration led and uses solid block colours from the branding palette, big bullet points and clear calls to action make this a very user friendly piece of marketing publicity.
We have subsequently been commissioned by other clients to produce similar products, These mini brochures are nothing new, they have been around for a long time, we produced a range of them around essential issues like bullying, for a youth charity 10 years ago as they were ideal for school age children, being so compact and direct.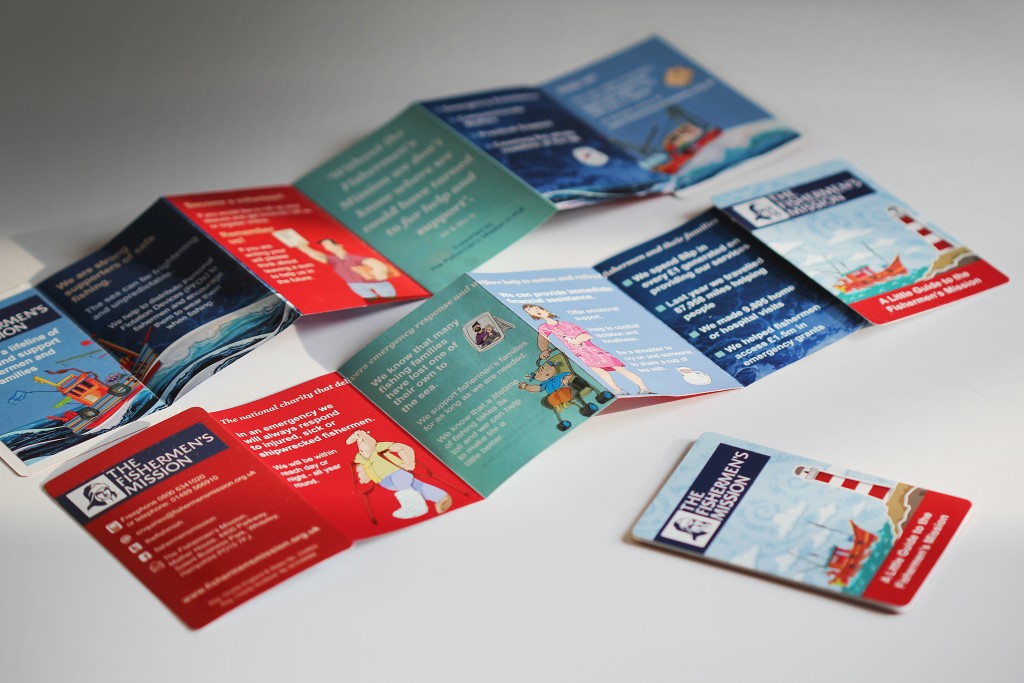 ---